JUMP IN
Our Getting Started video content library will get you on the right foot on your child's journey to their smarter, stronger self!
Relive your child's attendance and award history on the Timeline! View class photos, download them to your device, or share them directly to your favorite social media platform.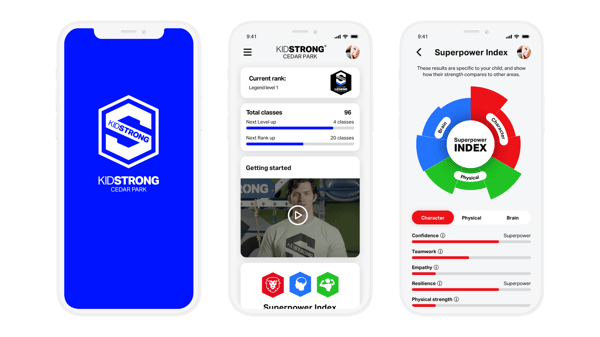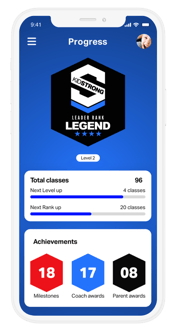 Check progress and view past results using the embedded KidStrong Developmental Assessment, backed by science!
Keep your eyes on the prize with the Progress map, your always up-to-date source for how close you are to reaching your next rank.
Provide feedback to your center, and rate recently attended classes.