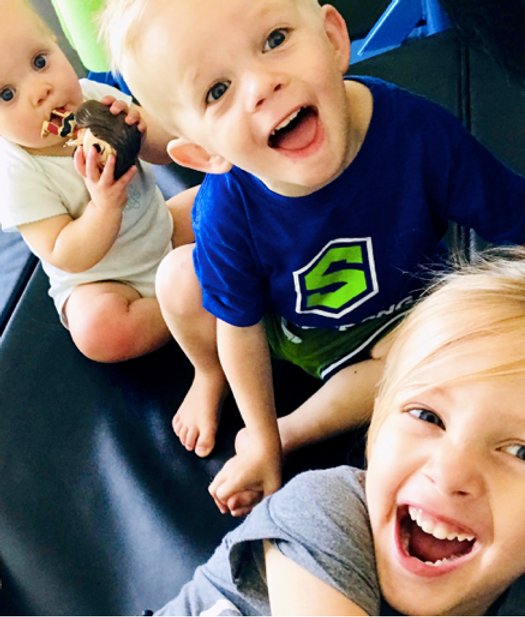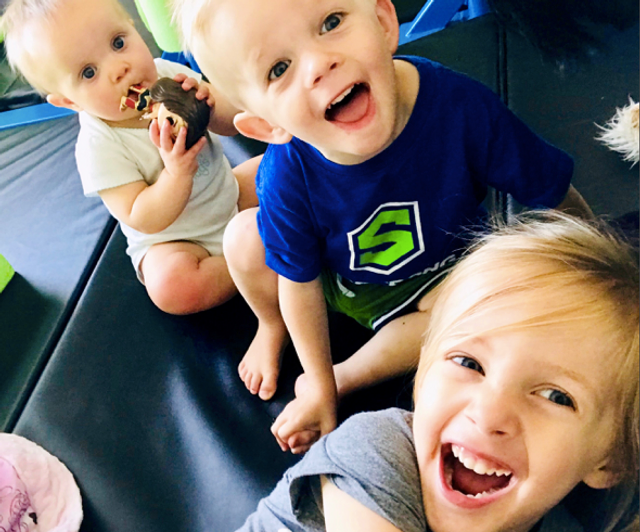 OUR STORY
Matt and Megin originally created KidStrong for their daughter Ella to help her become strong and independent.
This simple goal led to the formation of a team of experts who built a unique curriculum focused on building stronger kids through innovative training.
WHAT IS KIDSTRONG?
KidStrong is a child development training center focused on brain, physical & character development for ages walking through 11 years old. KidStrong offers a science-based curriculum that is parent-focused and taught by professionals.
TRAINING BUILT TO EMPOWER
KidStrong uses the latest research to help kids develop
resilience, independence, and self-worth. We use our "whole child" curriculum and affirmation to help empower kids to be the hero of their own story.
I AM
STRONG
TM
I AM
BRAVE
I CAN
DO THIS
HOW IS
KIDSTRONG
DIFFERENT?
It's a Science-Based: If research says that it works we add it to the curriculum.
Every session is taught by a professional and the curriculum is developed by professionals.
We are focused on Parent Education. We want to give parents the tools to empower their children.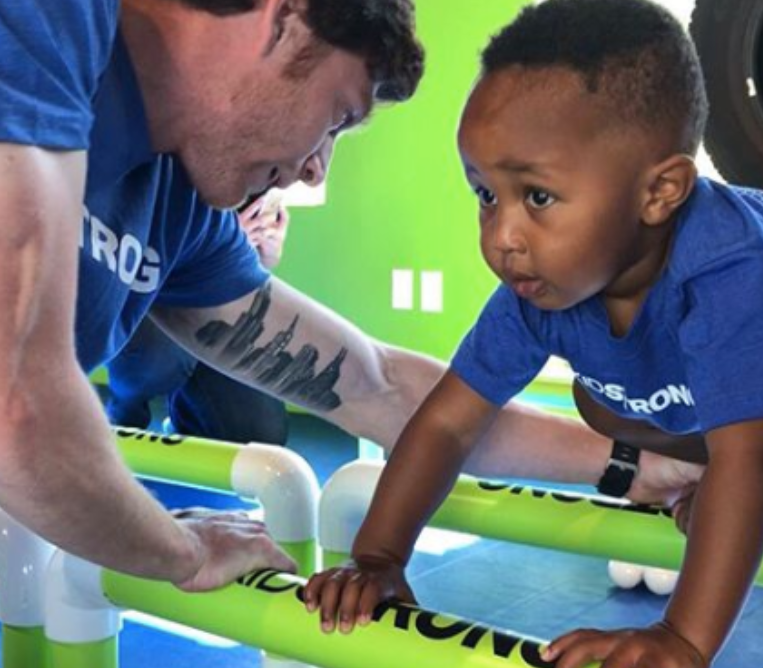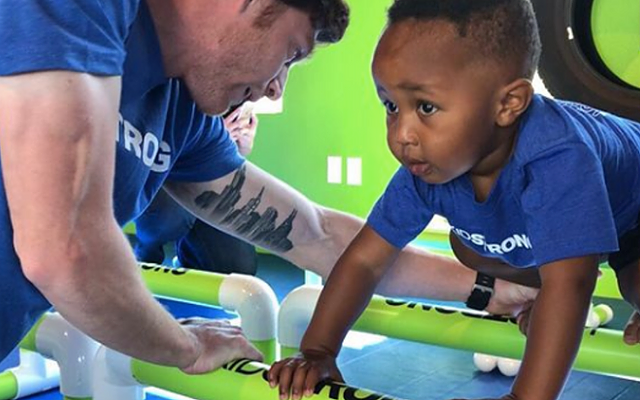 OUR CORE VALUES
KidStrong was created to make a dent in the universe. Our team is made up of problem solvers and world changers.
Here are the values that drive us.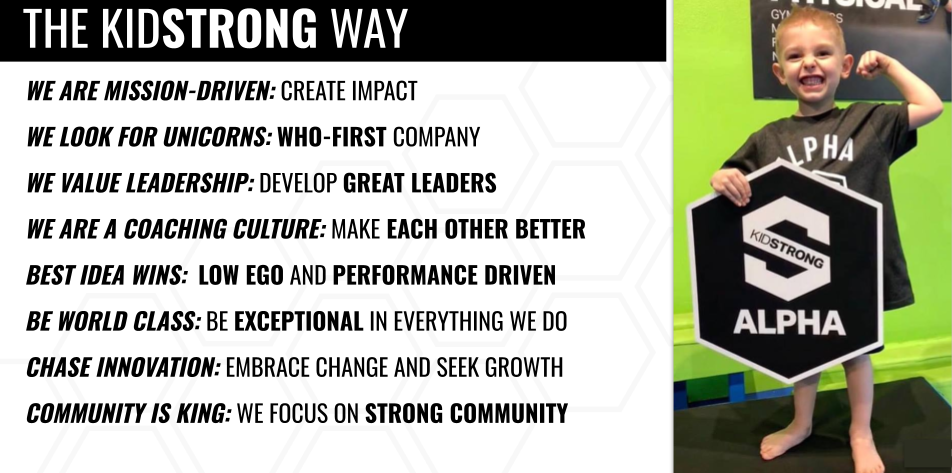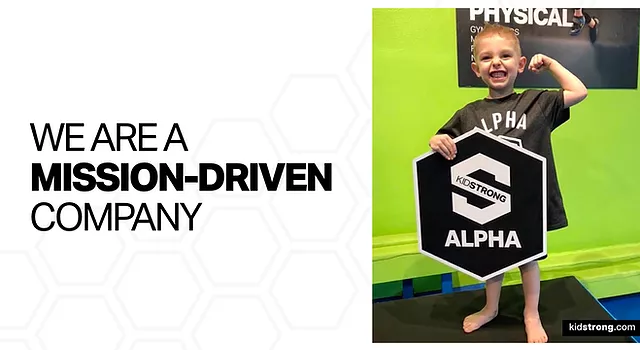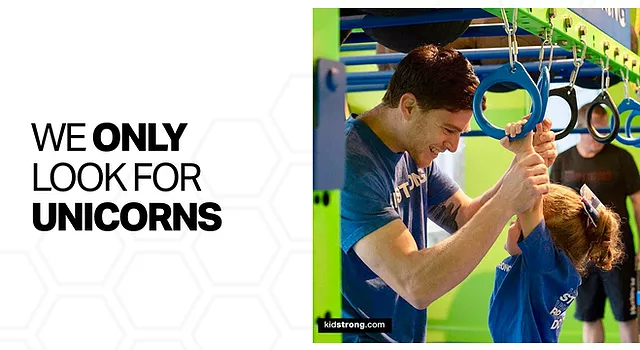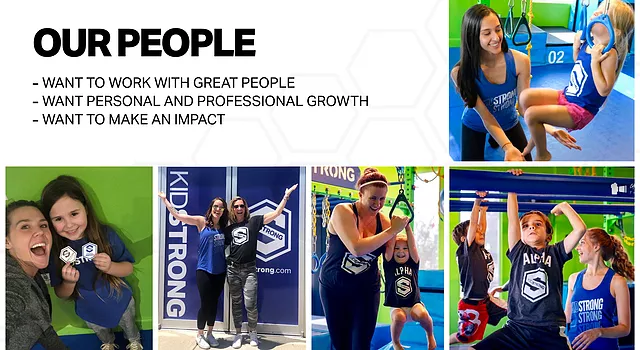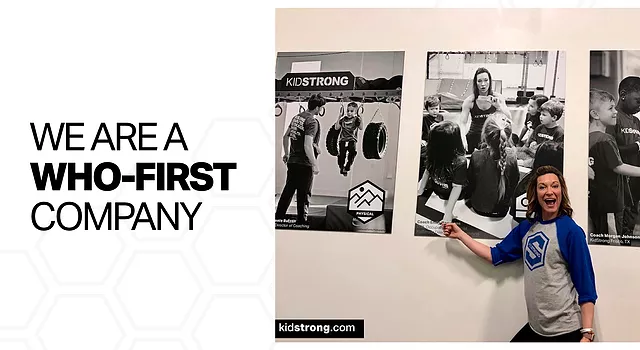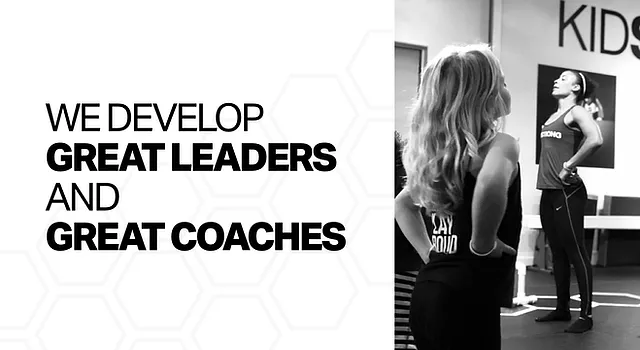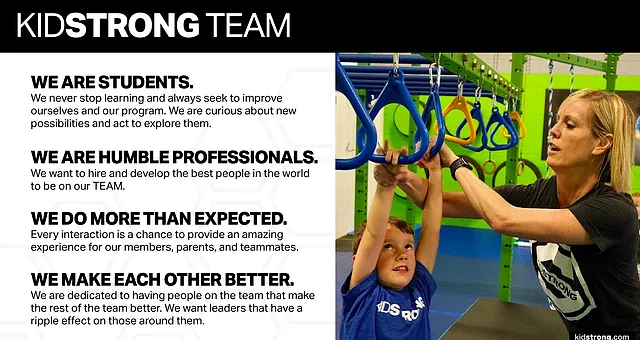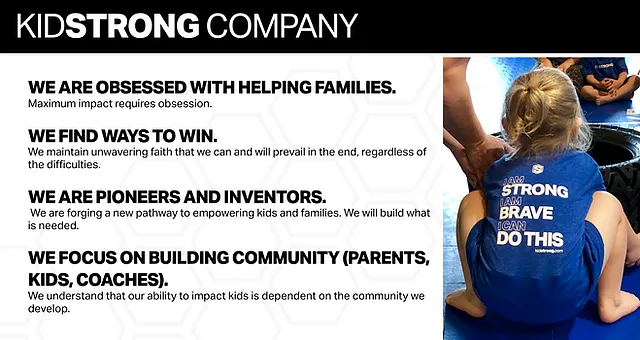 LET'S DO THIS
If you are interested in building stronger kids through innovative training then let's talk.