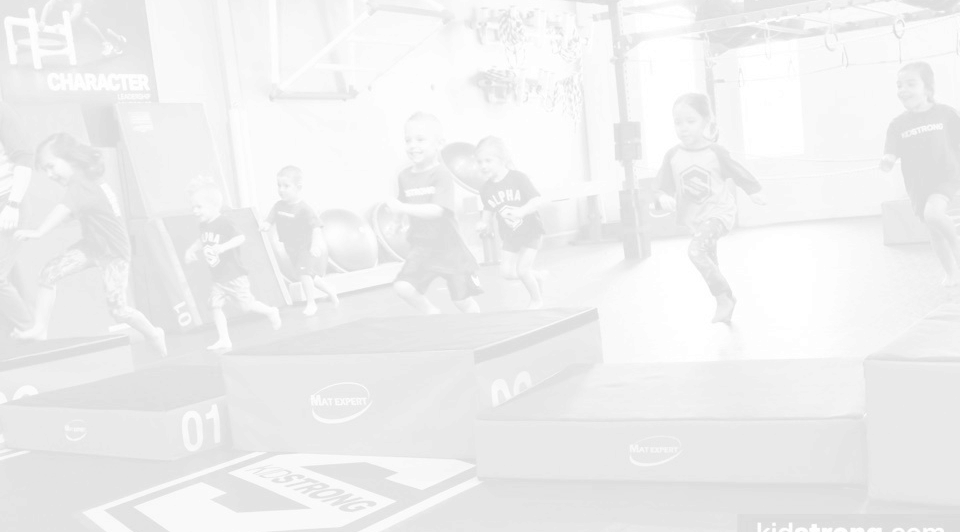 Updated 3/7/22
KidStrong Family,
There have been a lot of changes to safety recommendations recently, and knowing the right thing to do is not always easy. The health and safety of our members, staff and community continues to be our top priority, and a responsibility we take seriously.
We trust our KidStrong families to follow these policies, and act responsibly, as you always have. We know you're a smart bunch - after all, you are KidStrong members! Our coaches will follow these same guidelines.
Current health and safety protocols:
Face coverings: Masks are not required in our centers.* If you are more comfortable in a mask, please wear one. We will always respect your choice to do so!

Limiting capacity in-center: Please arrive no more than 10 minutes before your class time. This helps us control traffic, and limit the number of people inside at one time.

Cleaning and sanitization: We will continue to have hand sanitizer available at our centers, and our coaches will continue to clean and disinfect equipment before, during, and after classes.

Make-up classes: Please stay home if your child is exhibiting symptoms of illness.
We thank you for all of your support!
The KidStrong Team
​
*Exceptions to this policy may exist at franchise-owned center locations where local mandates or recommendations require it. These exceptions will be communicated directly to members of those centers, and will also be posted at the center.
​
FREQUENTLY ASKED QUESTIONS
I do not feel comfortable with the new policy. Can I go on hold?
Members have an option to place a hold on their membership for up to 2 months in a 12-month period for a $15/mo hold fee. Please contact your center director to discuss this option.


What are KidStrong cleaning standards?
Clean centers have always been a priority at KidStrong. We will continue our daily cleaning efforts, especially on equipment, door handles and other surfaces. Additionally, members will be provided hand sanitizer.


Will I have to wear a mask and will my child have to wear a mask?
Masks are not required at KidStrong.*


Where else can I find information?
Additional information about COVID-19 can be found through the Centers for Disease Control and the World Health Organization.
​Please also watch for emails from KidStrong, and messages on the private member Facebook pages. We will communicate any important messages to members this way.