We help kids win at life
Limited Spots Available: Ages 14mo-11yrs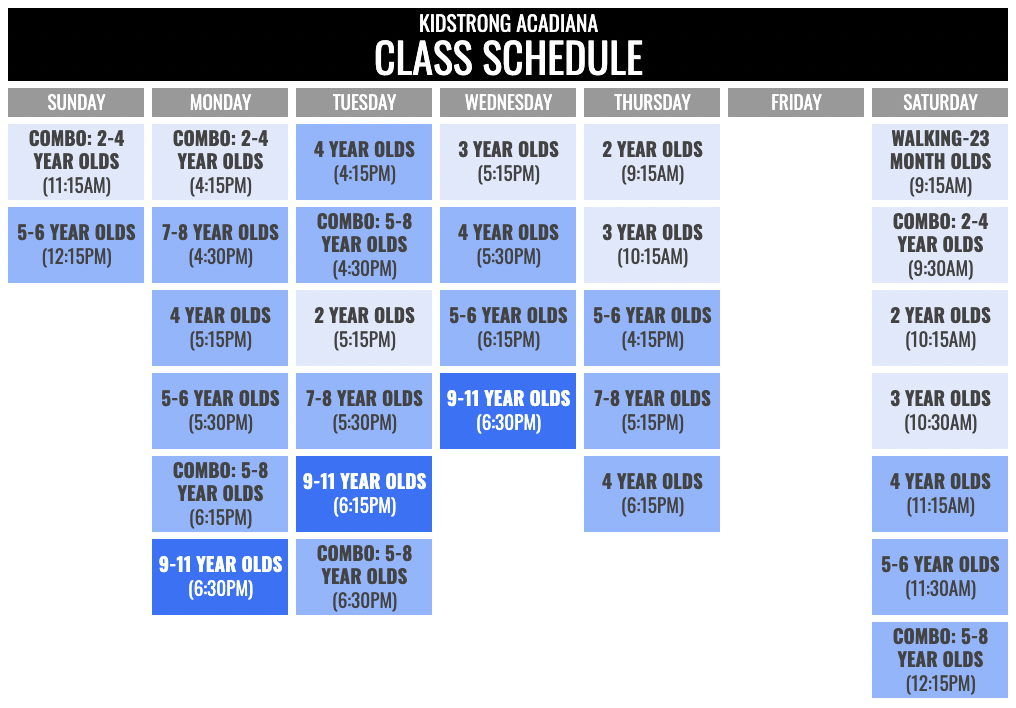 Please complete the form below to receive all the info about a KidStrong membership!
To accomplish this we focus on three key pillars.

Brain

Development

Programming focused on improving mental development, problem-solving, and creativity.

Physical

Development

Programming designed to increase physical literacy, strength, and general athleticism.

Character

Development

A curriculum focused on life skills and helping kids be more confident and mentally tough.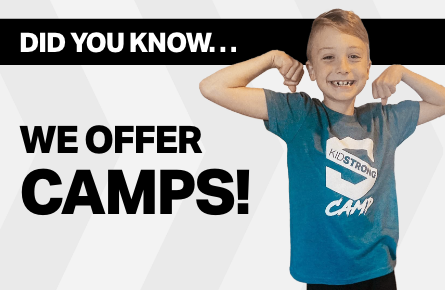 When school is out, KidStrong Camp is in!
At KidStrong Camp, kids will gain lifelong friendships, learn new skills, build confidence, and create unforgettable memories that will last a lifetime! Experience the magic of KidStrong Camp – sign up now!
Do I need to make an appointment to attend?
Yes! Our classes are reserved for KidStrong members only. Please contact us to reserve your child's spot.
Do you offer private parties?
Yes! Private parties at KidStrong are a blast! They are
perfect
for:
Birthday
Reunions
Graduations
End-of-season celebrations
For details or to schedule, please send us an email at
acadiana@kidstrong.com
.
Will KidStrong give my child superhero abilities like I see in the movies?
Possibly. We can't say that it won't give your child superhero abilities.
How is KidStrong different than a "playdate"?
KidStrong is a 45-minute structured program that is carefully designed to support whole-child development. But don't let that fool you, it's still FUN; it's just not free-play like a playdate. Our students meet new friends while learning something new each month.
Is Kidstrong really as cool as my friend says it is?
Yes.
What's the difference between KidStrong and other kids programs?
What's the difference between Star Wars and Sharknado?
But in all seriousness, KidStrong is more than a program, it's a commitment to unlocking the power within you–whether you're a parent or a kid. We are the only kids' program that is parent-focused, all our coaches are certified and professional and we have clean, modern centers. There's just no comparison!