5 Sanity-Saving Tips to Survive E-Learning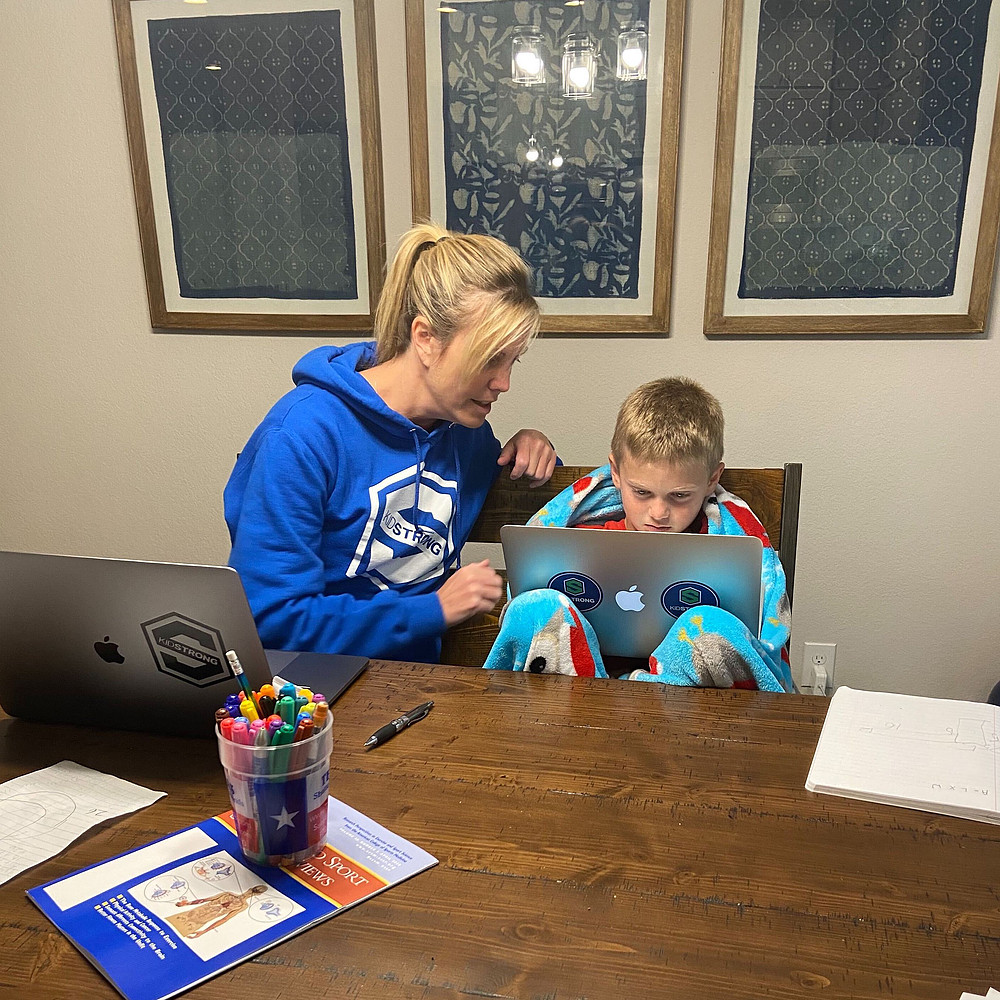 Due to the concerns surrounding the COVID-19 virus, many schools across the nation have moved to the home schooling model (e-learning). As parents of school-aged kids, we are now figuring out how to help our kids in this novel format without losing our minds! Am I right? Below are FIVE tips that may help you through this process:
Follow a daily schedule. Kids thrive off of structure and consistency. Setting a regular schedule provides this. Wake at the same time each day. Have a set morning routine to get ready for the day - teeth brushed, get dressed, make bed, eat breakfast. Schedule "school hours", meals and breaks. This sets the tone of the day and allows your child to anticipate the flow and expectations of the day.

Find a quiet work area, preferably at a desk or table that allows your child to focus and concentrate, not lounging on the couch or bed. This should also be a designated work space, free from interruptions.

Review the school schedule before your child starts their work to see what is to be completed. This is especially helpful if you or your child gets overwhelmed with multiple subjects, assignments and due dates. Break it down with them. Take one section at a time and complete one at a time. This helps to keep the focus on the task at hand.

Take regular breaks. Your child will likely need regular and consistent breaks from school work. They aren't meant to plow through several hours of school work all at once, nor do they even do this during a normal school day. Breaks are necessary and research supports these breaks actually help with focus and attention. Set a timer for 25-30 minutes. At that point, have your child get up for a 10 minute movement break. Get outside for a quick walk or to play. KidStrong University's Boosts and Brain + Body workouts are also perfect to use as an "attention enhancer".

Lower expectations of not only yourself, but your child. Remember, we are all new to this. Give you and your child the flexibility to learn and grow together through this process. As a parent, you are not expected to perform like a professional teacher. Guide them as best as you can. As a child, they are simply "keeping up" with school work until they can return to the classroom. Have them perform the best they can. If you find yourself and/or your child's feelings of frustration growing, reset. Take a break. Come back to it later. Lastly, and ultimately, have fun! Your child will follow your lead!
What are YOUR tips that have helped you in your home schooling experience? What has helped you the most? We'd love to hear from you! Comment below to share the knowledge!